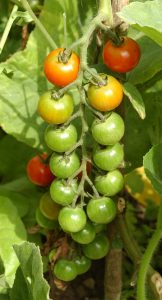 The David Stapley Travel Fund was set up in memory of Mr David Stapley, a well-known Kent tomato grower, who died in 1996.
The Fund is open to applications from anyone associated with the tomato industry (including research scientists) to part-support study visits, attend conferences etc.
The finances of The David Stapley Travel Fund are managed by the GCRI Trust.
Applications for funding should be made to Dr Phil Morley of the Tomato Growers' Association.